Bonuses, payment methods and odds; what makes one casino or bookmaker better than another?
The world of online betting is enormous, profitable and highly competitive. Regardless if you live in a country where gambling is regulated, meaning casinos and bookmakers require a local licence to operate legally, or in a country where you are allowed to play at any one of the international brands, there will always be a choice to make. But how do you choose between competitors that have such similar offerings?
Whether you prefer sports betting or rather try your luck at casino games, pretty much all companies have almost the same selection of games. Although some brands invest in exclusive games and others come up with a very specific variation or combination of bets, more often than not games and bets are exactly the same but for one important detail: the odds for sportsbook, or the Return To Player (RTP) for casino games.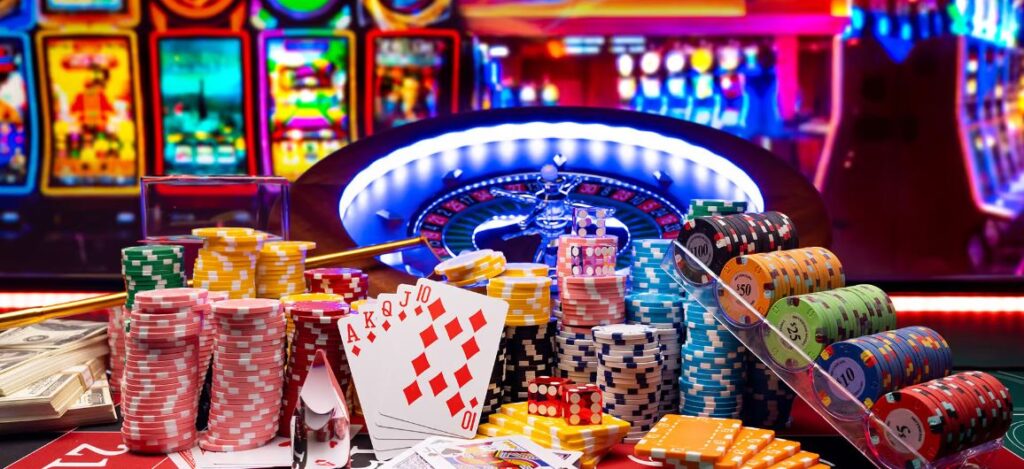 Both of these determine how much you (can) win with your bet, but the difference is that odds vary while RTP doesn't. Bookmakers make money by balancing out the odds; after a match the money from the losing bets should cover all the winning bets plus a little more for the bookie. If in the runup to a match too many people are betting for a certain outcome, bookmakers will change the odds for the opposite outcome(s) so that they are so attractive that more people will make those bets.
This means that contrary to what many people believe, the odds do not necessarily reflect the chances of one team winning. Keeping up with the Sports News is therefore not a guarantee that you'll place better bets.
Casino games on the other hand have a fixed percentage that they pay out on average. If you look at online slots for example, the RTP is generally over 95%, which means that for every hundred you bet, on average you will win back ninety five. If you keep playing until you've lost all your money, the casino has 95% of that money to use as price money for other players, while still making 5% themselves.
So if the possible winnings are pretty much the same, in what way do these companies compete for customers? Although we'd love to think that people will choose the most sustainable online casino, the truth is that generally people fall for more obvious marketing tricks.
Bonuses
This is where the bonuses come in. These kinds of promotions come in many different shapes and forms, although in certain regulated markets there are limitations or they are even totally banned. The reason for the limitations is that bonuses are often used in such a way that the only one really profiting from them is the bookmaker or casino itself.
So when you see free bets or an offer to double or even triple your deposit into your play account, make sure to double and triple check the small print to see if and how you can eventually end up with a deal that really profits you as well as the casino.
Payment Methods
Payment Methods are another way betting companies used to distinguish themselves from each other. We say 'used to' because this is becoming less and less relevant. Most people have only one or two preferred payment methods that are generally so mainstream that they are accepted everywhere, for example credit cards and Apple/Google pay.
In the past a popular payment method for gamblers was the Paysafecard, a prepaid card that was broadly accepted in a time when many other payment providers limited or prohibited gambling transactions. Also at that time it was still possible to gamble quite anonymously and the cash bought prepaid card helped with that.
Nowadays however rules with regards to verification of users and anti money laundry are so strict that playing anonymously is basically impossible, so the need for anonymous payment methods vanished.
Reviews
So when it comes to the practical differences regarding the betting itself, there are few. What matters most is largely a matter of personal preferences. Do you like the look and feel of a site or are your friends using a particular brand?
In any situation it is always advisable to read some reviews from trusted sources to see what other players think and what their experiences are. Although preferences vary, they are very useful when it comes to experiences with for example customer support, the time it takes to be verified or how quickly you can pay out your winnings.